Therapy is designed to move you out of pain and help you to grow personally, so that for the rest of your life you have the tools and knowledge to make this life less painful and more enjoyable.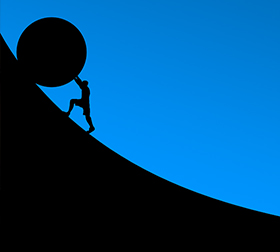 Taking on Life's Difficulties
There are always going to be difficulties in life, but wouldn't it be great to be able to manage those times more effectively?
Together we will explore the experiences that have led you to where you are today. This exploration will help us focus on those events in your life that are continuing to affect how you feel about yourself, what you think and how you act.
Working Towards Change
As a trained EMDR therapist, once we have decided what needs processing from the past, we will start our work focused there.
Then we will identify what is happening in your life currently that is holding you back from feeling good about yourself and your life.
Finally, we will talk about how to manage future situations that may cause you to feel overwhelmed or anxious.
In the end, the goal is for you to better able to make sense of the past, manage current issues, and develop the confidence that you can take on future challenges.
If you are ready to take these steps, I hope you decide to contact me at (951) 287-5501.